FCT 2, Fire Control Tower #2 at Bethany Beach, DE
The "second" tower on the drive from Ocean City up to Rehoboth brings Fire Control Tower into view shortly before you get to the new bridge at the Indian River Inlet. This one is easy to miss while headed northbound because it has been nearly surrounded by moder condominium construction.
The towers have sood "sentry" through all kinds of weather.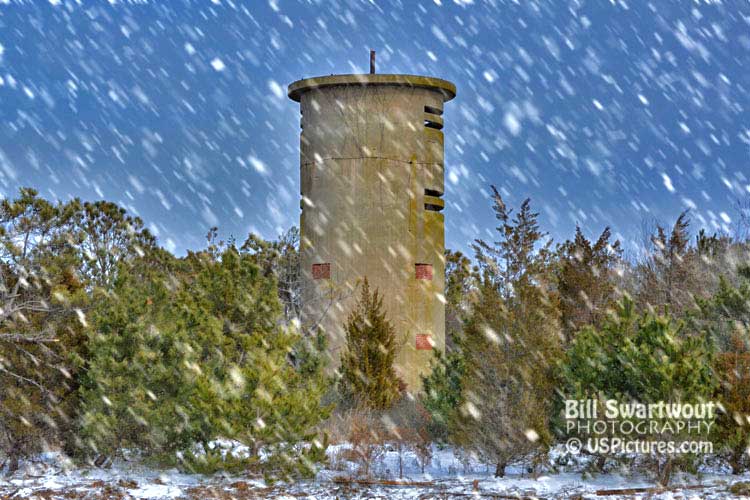 ---