FCT 5 stands sentry on the beach at Gordon's Pond
On a clear day, as on any day, Fire Control Tower #5 stands sentry on Whiskey Beach, the Atlantic beach just north of Rehoboth Beach, DE. FCT #5 is one of a "pair" of these unique guardians standing watch on this portion of the Delaware coast to help protect the Delaware Bay and River from invasion by enemy ships during World War II.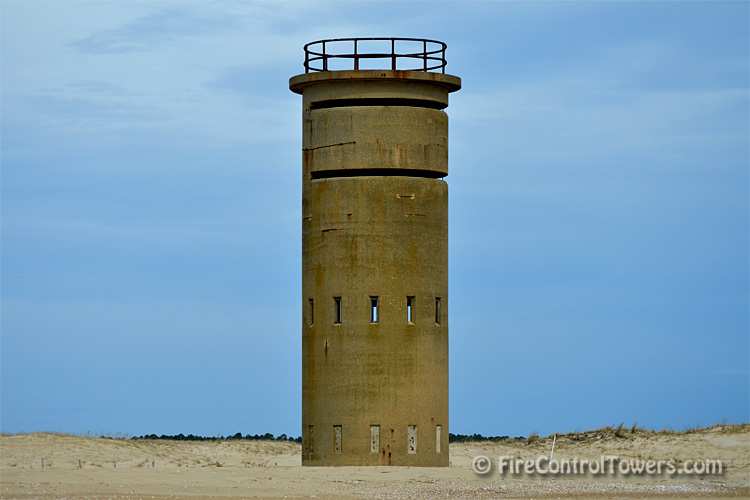 ---
One rainy day I figured the "sky was right" to capture the sentinel-like stature of this pair of Fire Control Towers as they might have stood during the dark days of World War II. Here FCT 5 and FCT 6 (in the back) stand sentry on the beach on the seaward side of Gordon's Pond.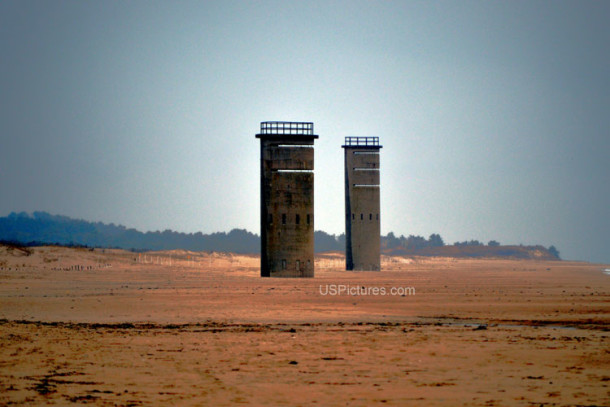 ...
---