Fire Control Tower #7, the Observation Tower, at Cape Henlopen State Park
FCT #7 is the only Delaware Fire Control Tower to be renovated (thus far). This is not a "restored" tower, but made accessible for people to climb a set of spiral steel stairs to reach the three observation levels and the roof. The view over Fort Miles and Cape Henlopen State Park is much as it was seven decades ago (except for the addition of modern buildings in the area).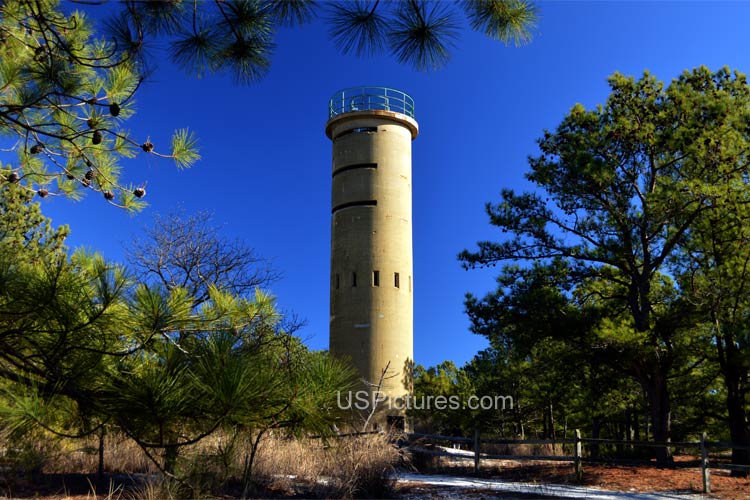 Tower Seven (#7) has been remodeled with a heavily constructed circular steel staircase having grab rails on each side (for safety) – to allow visitors to climb to the top. What a view!
---