Delaware Coastal Towers Winter Photography
Here it is, the second day of Winter (2013) and the second day in a row I could get out the motorcycle AND camera and find a Fire Control Tower to photograph.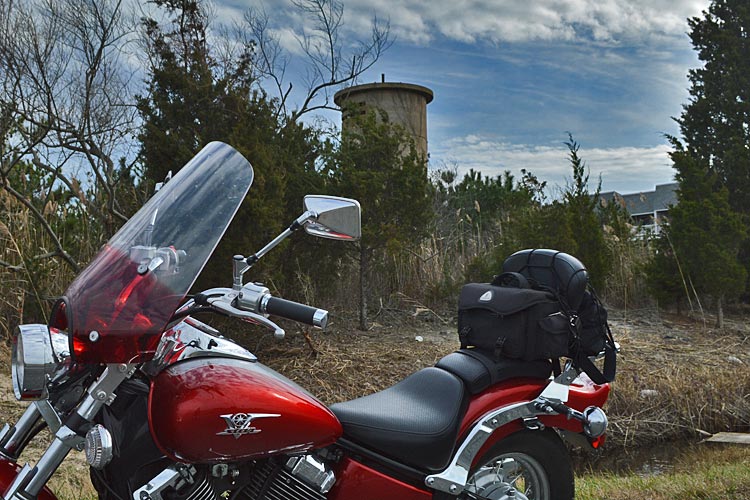 Fire Control Tower #2, just north of Bethany Beach is shown with a Yamaha V-Star, a great get-around bike for on location photos. Of course, better images are forthcoming. I've just got to sort through a 100+ shots from today and select the best two or three to publish and make available (in case anyone might be interested).
---