Fort Miles, Home of the 261st Coast Artillery Battalion

Fort Miles, the grounds of which are now Cape Henlopen State Park, Lewes, DE, was home of the "Big Guns" designed to protect the entrance of Delaware Bay from enemy ships during the height of World War II. It was the largest and most heavily armed coastal defense fortification ever built in the United States.

There was much to protect along the waters of the Delaware Bay that was of major importance to the war effort. Among them being chemical plants, oil refineries, the Naval Shipyard at Philadelphia, not to mention the major cities of Philadelphia and Wilmington, among other assets.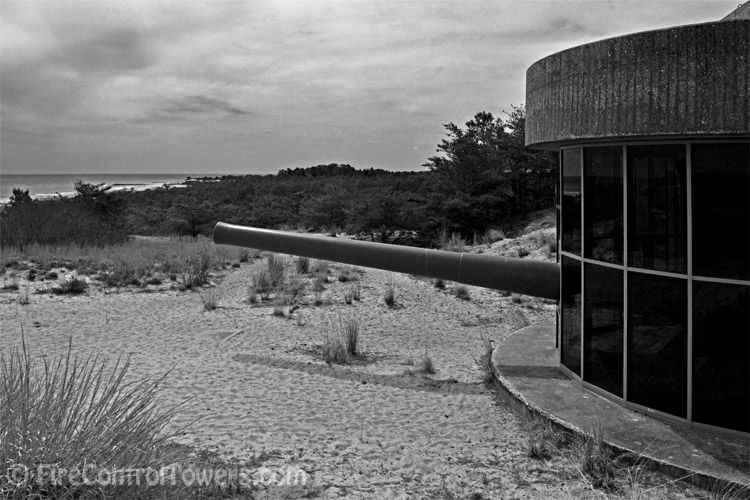 The 12 Inch gun of Battery 519 at Fort Miles has a clear shot over the Atlantic from the sand dun bluffs just south of Cape Henlopen, in Cape Henlopen State Park, Lewes, DE.


The Cantonment area of Fort Miles - as seen from The top observation slit of Fire Control Tower #7. The elevated "dune" to the right of center is Battery 519 which originally contained two 12" Big Guns. Today it is being restored and transformed into a Museum of Coastal Artillery. (Note please that we did a bit of creative "tree planting" to cover the parking lot - to make this shot appear clower to what it was over 75 years ago.)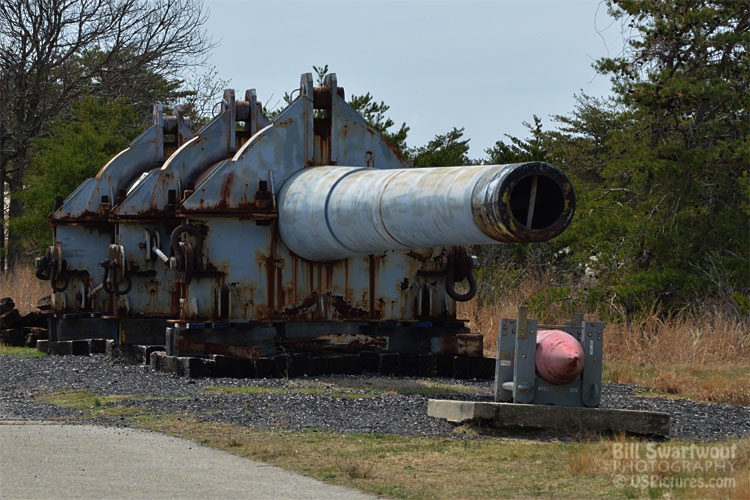 This Really Big Gun, a 16" behemoth (120+ tons of steel, 16 inch bore, 76 feet long, rifled barrel) will be restored, mounted and eventually become part of the Museum.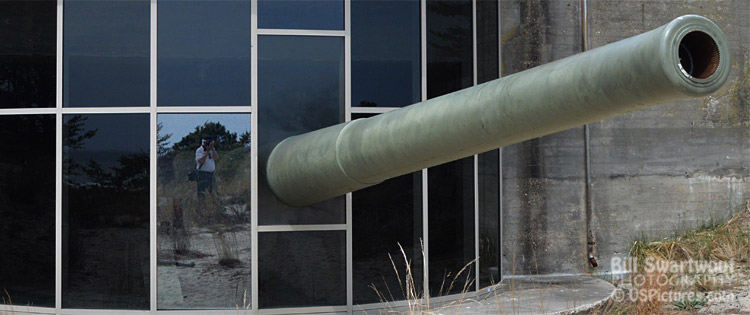 The business end of the 12" Big Gun at Battery 519 at Fort Miles. (This can also serve as a self-portrait of the photographer and webmaster.)
---
More:
---
For comprehensive information about the history of this significant part of military history, visit the Fort Miles website at www.FortMiles.org, which is believed to be "the largest source of information on Fort Miles available anywhere."